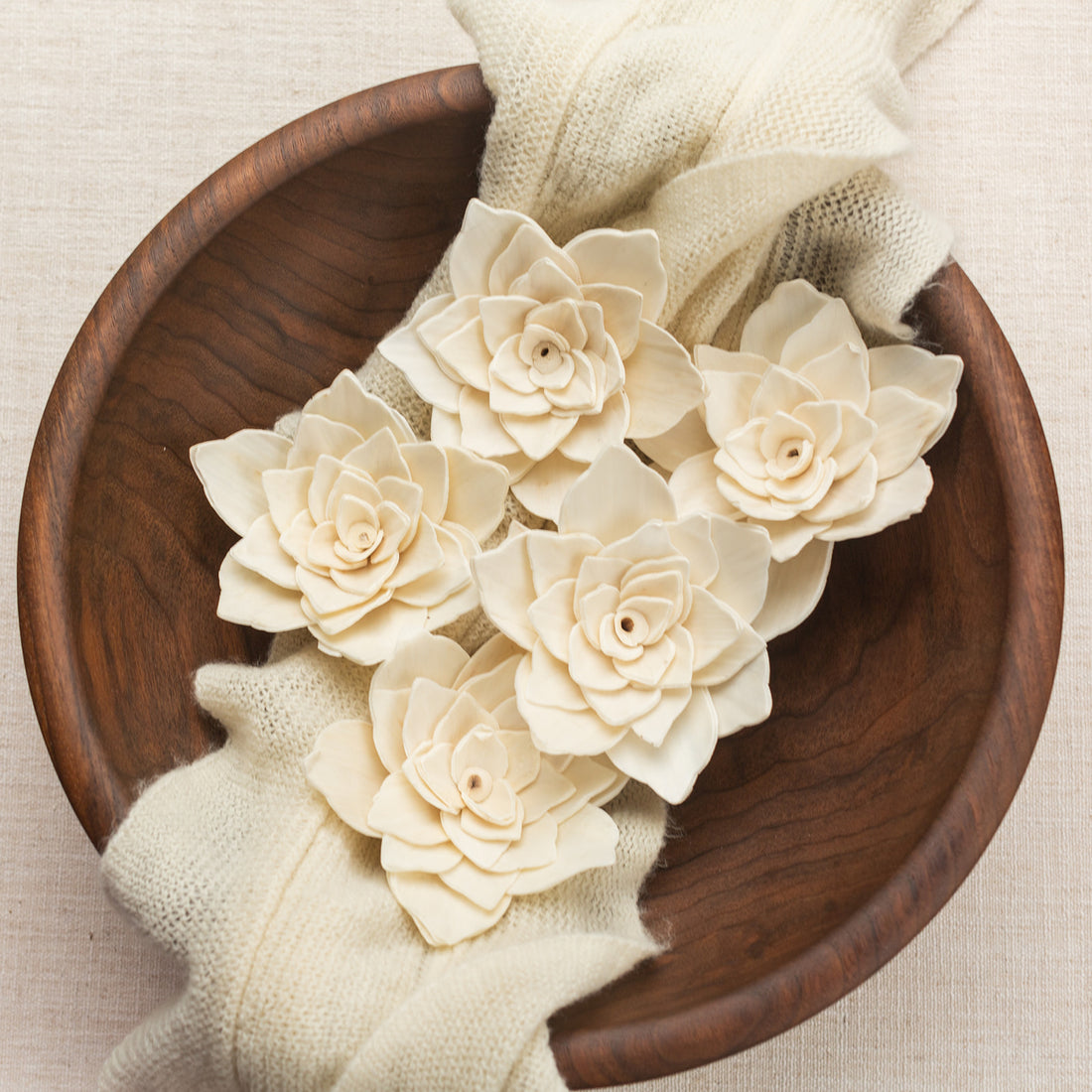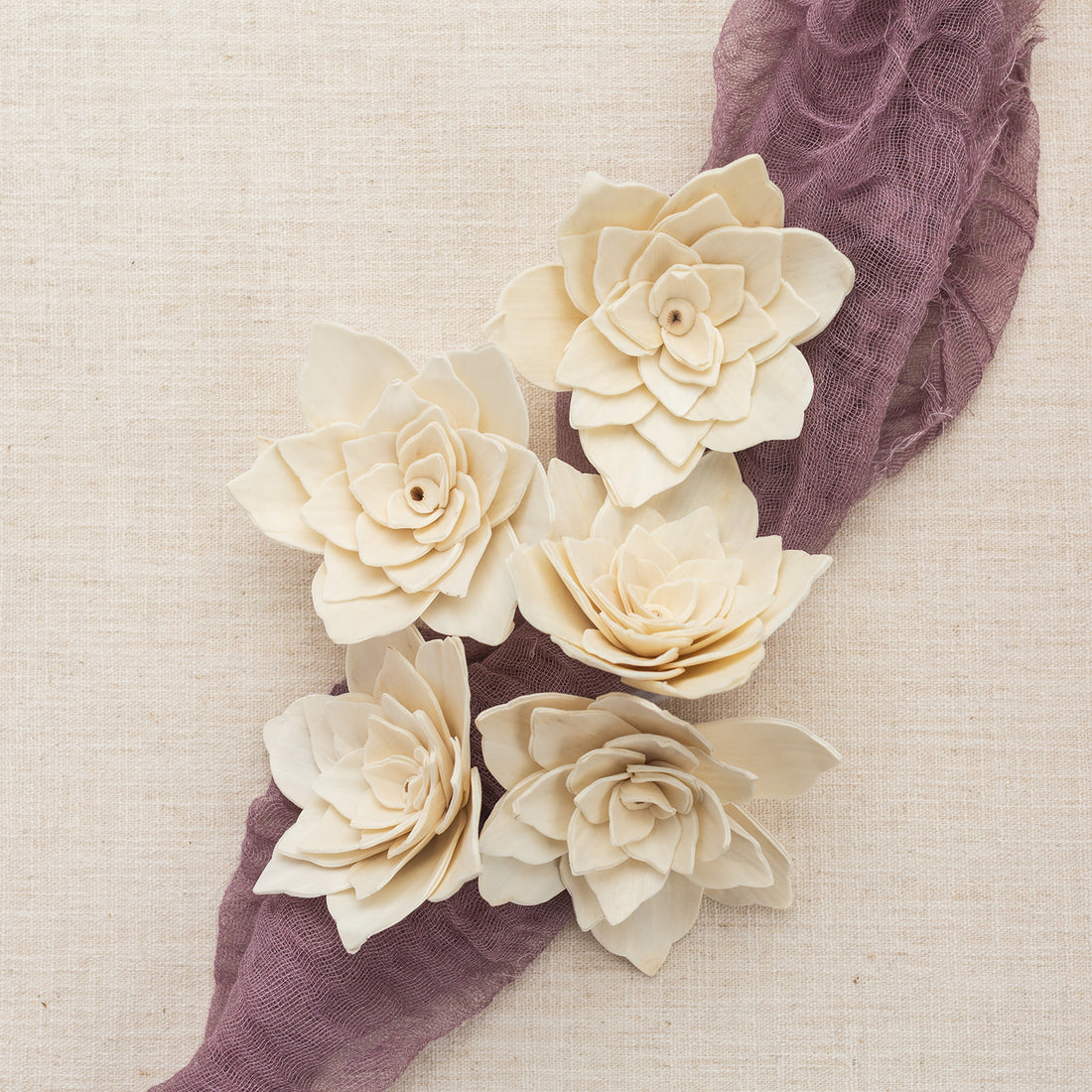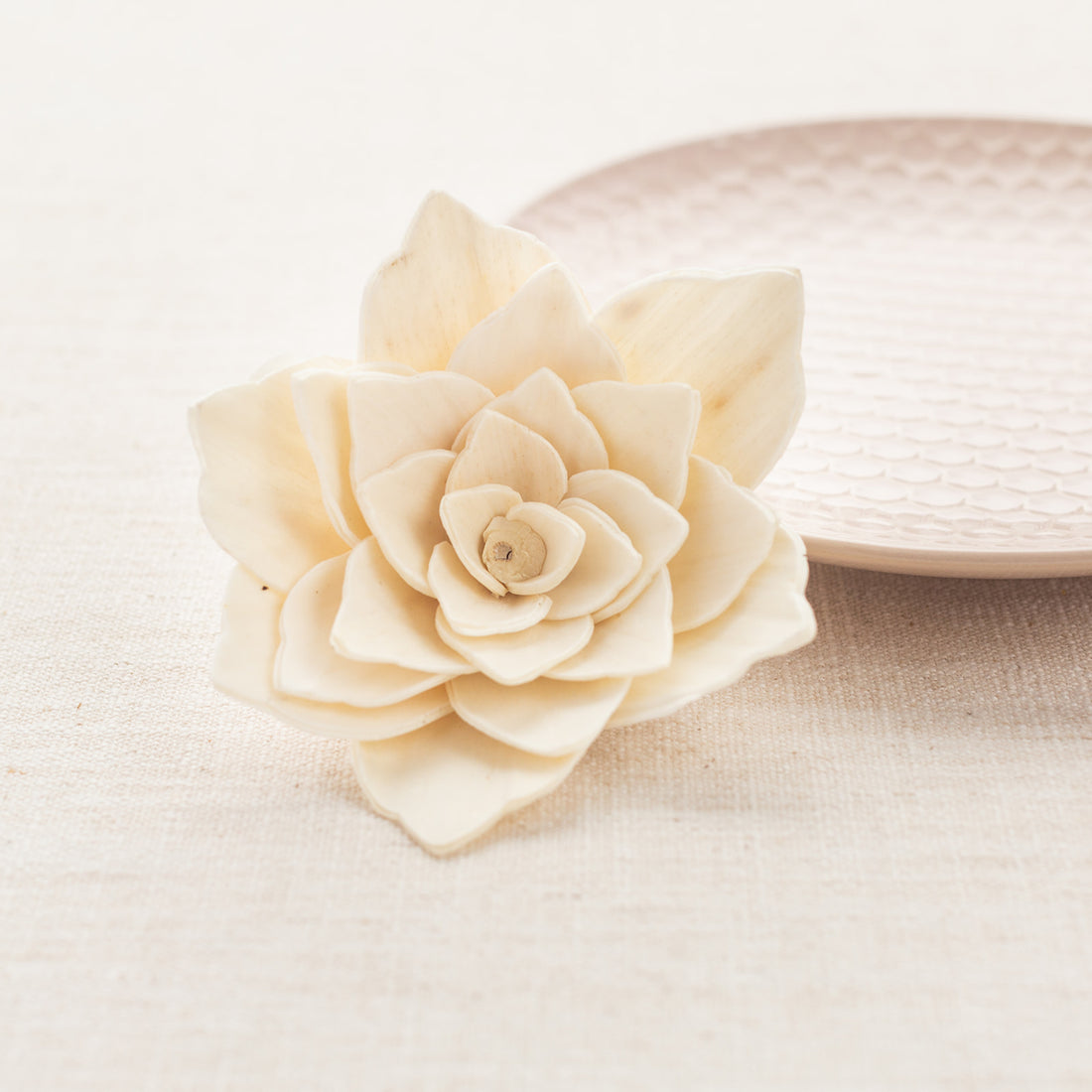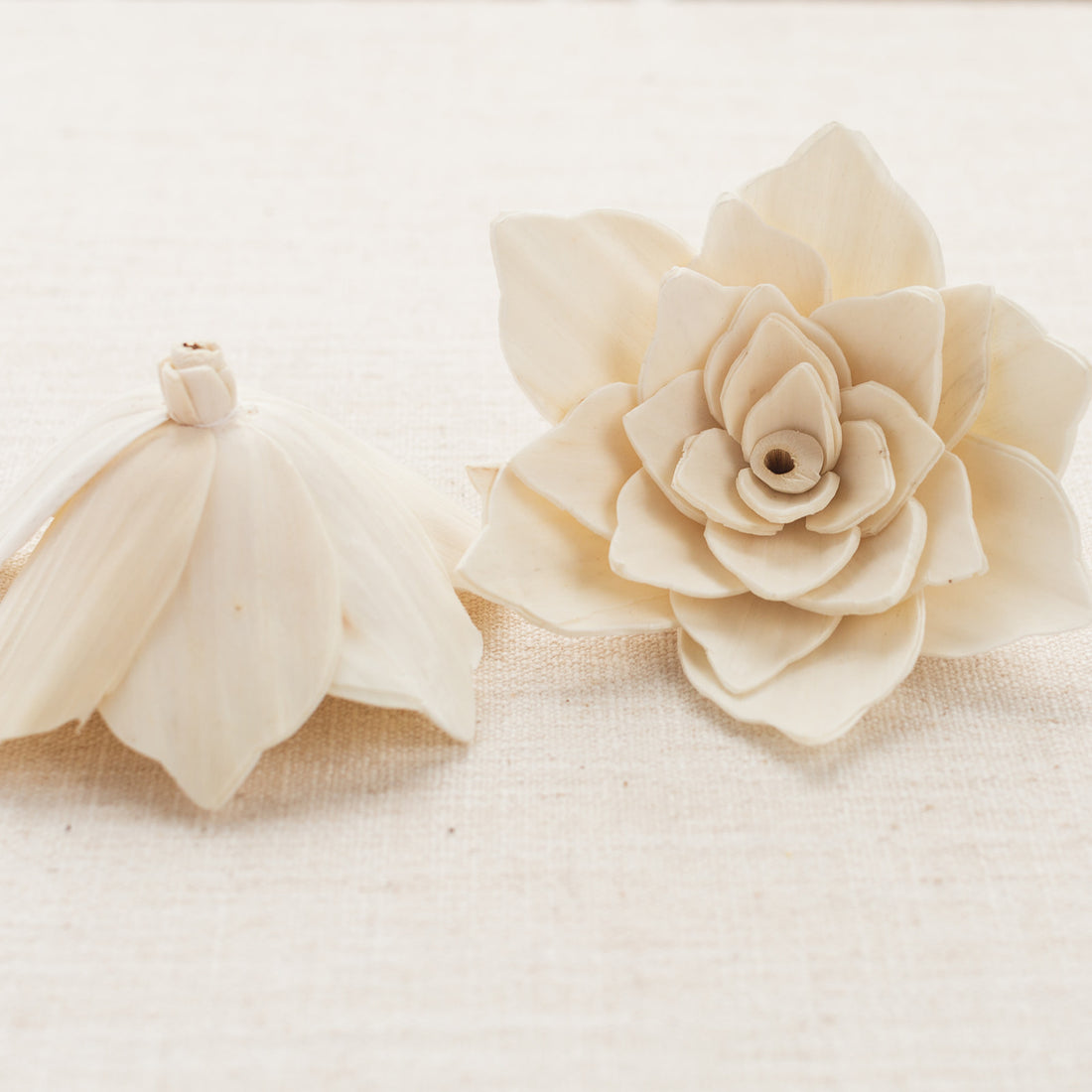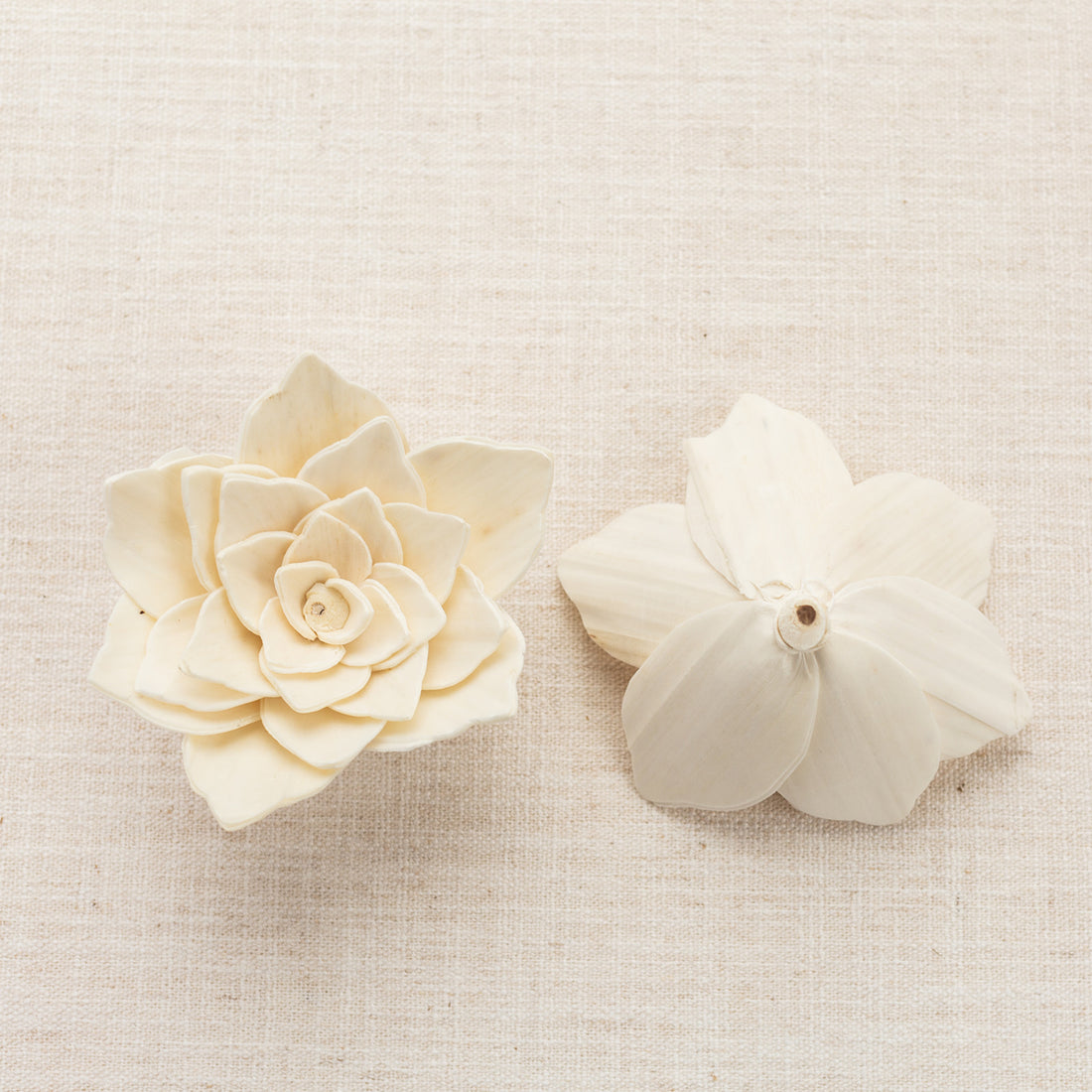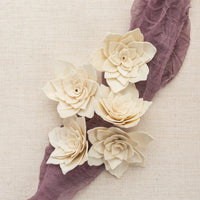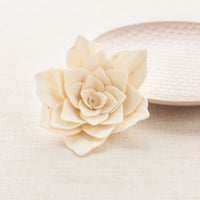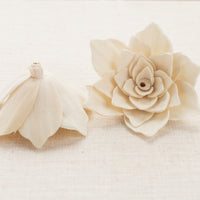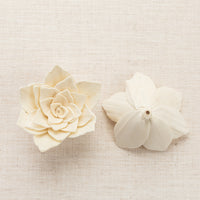 Pack of 3
Maria is the queen of all succulents! This flower is a show stopper! At a whopping 5 inches wide, it will be the crown on a bouquet or succulent arrangement!

Why we love her:
Easy to dye

Ready to be transformed into a succulent

Trending style
Maria's are a beautifully handmade sola wood flower. Her petals are thick and occasionally have tiny black dots that are a natural result of the preparation of the sola wood. These do not affect the painting or dying process of the flower.
Sola wood flowers are skillfully handmade, so each flower is slightly unique. They are off-white to ivory in color, but they can also be brown if made with the bark (skin) of the plant. Sola wood flowers have a texture like that of a very thin balsa wood. The occasional small hole or grain-like veining can be present which adds to the natural character of these beautiful petals.
Each flower is skillfully handmade. Actual size may vary slightly.
1.5" = 4 cm
2.5" = 6 cm
3"    = 8 cm
4"    = 10 cm