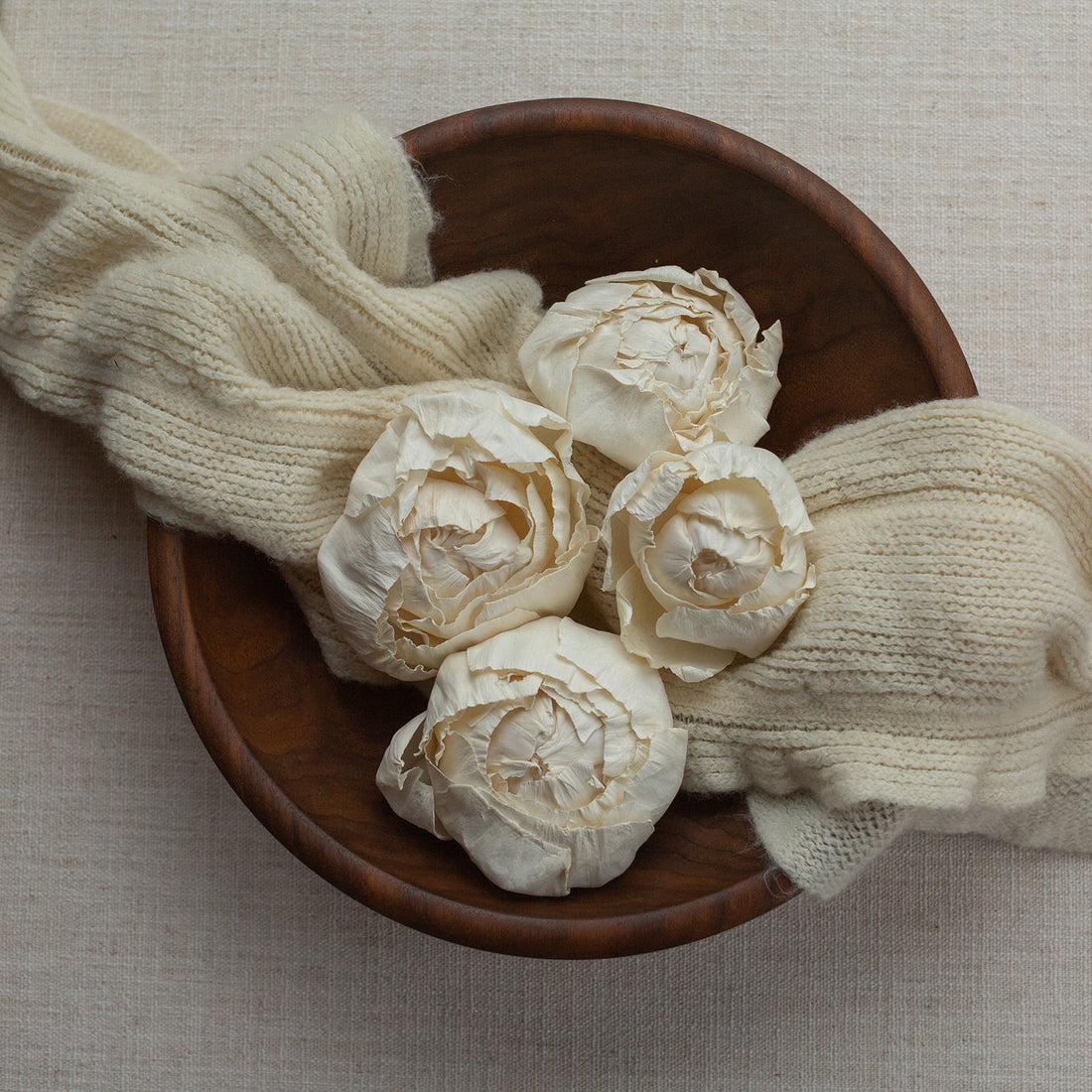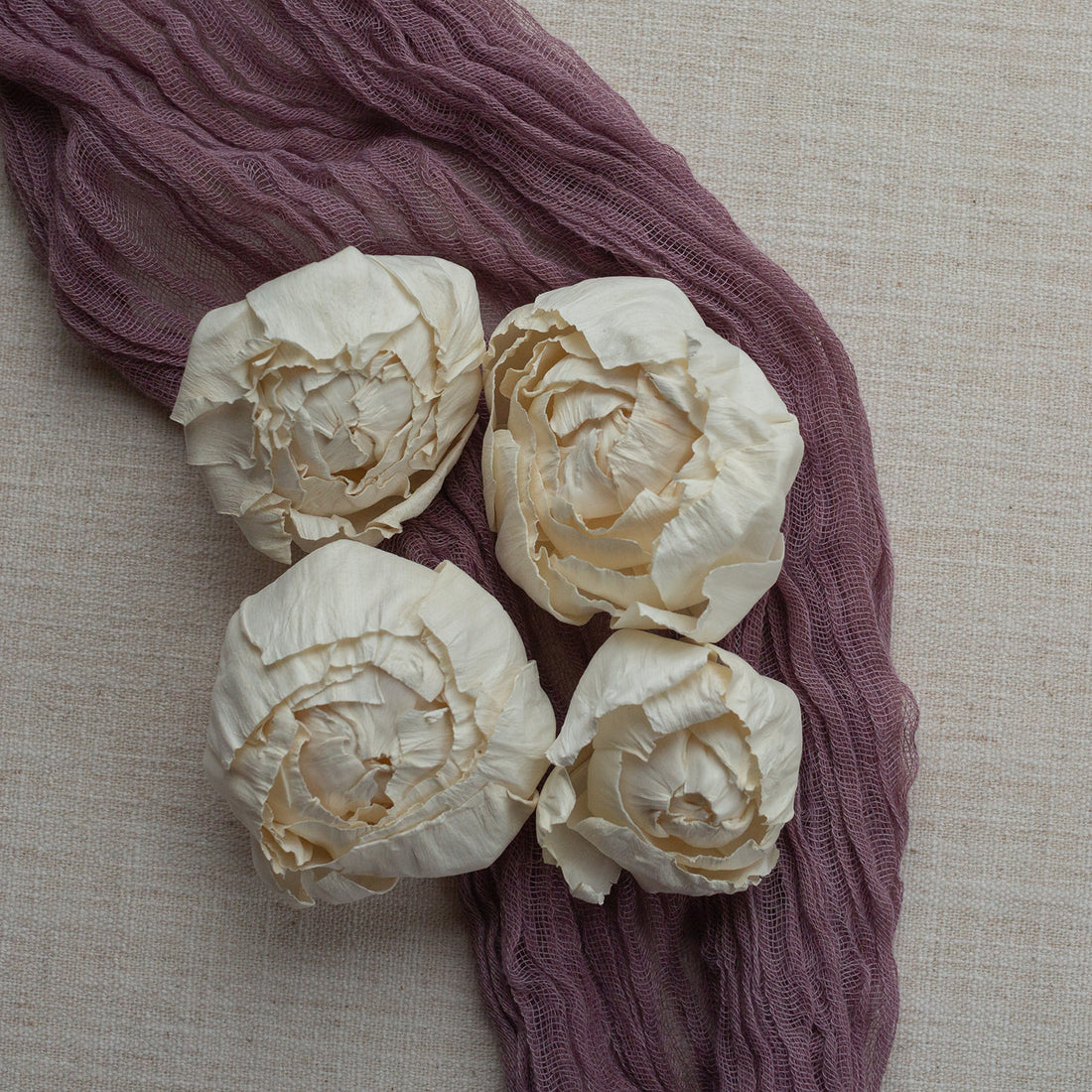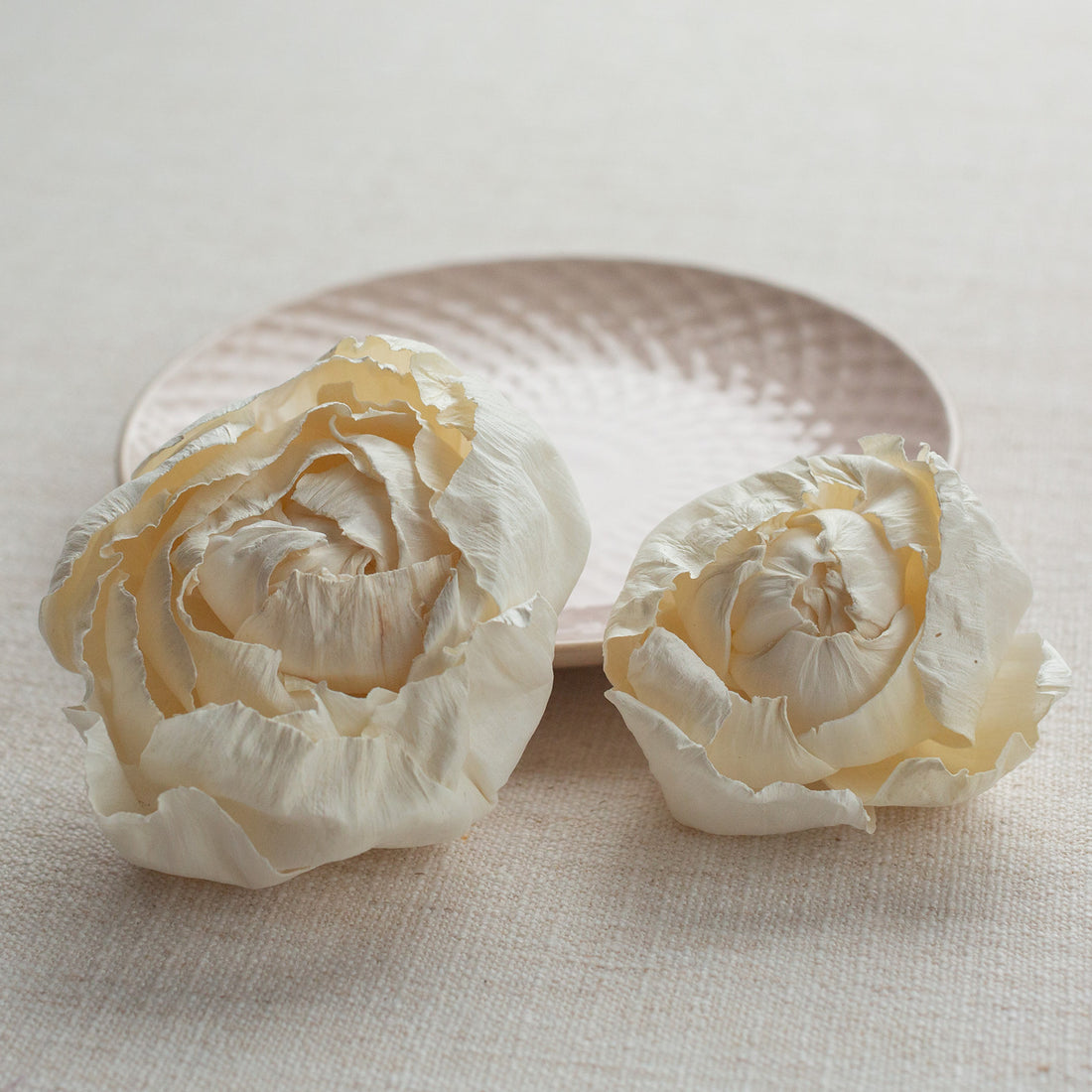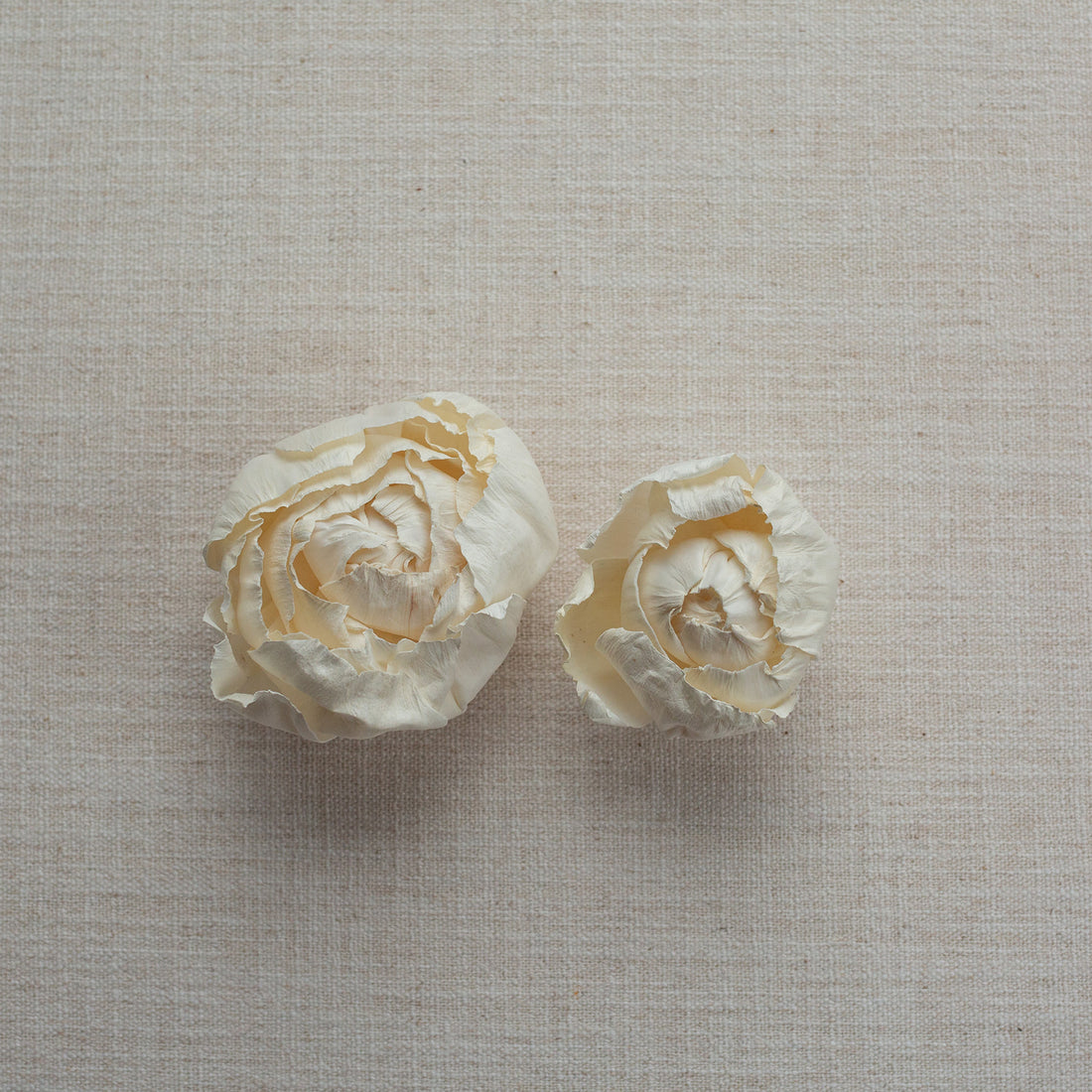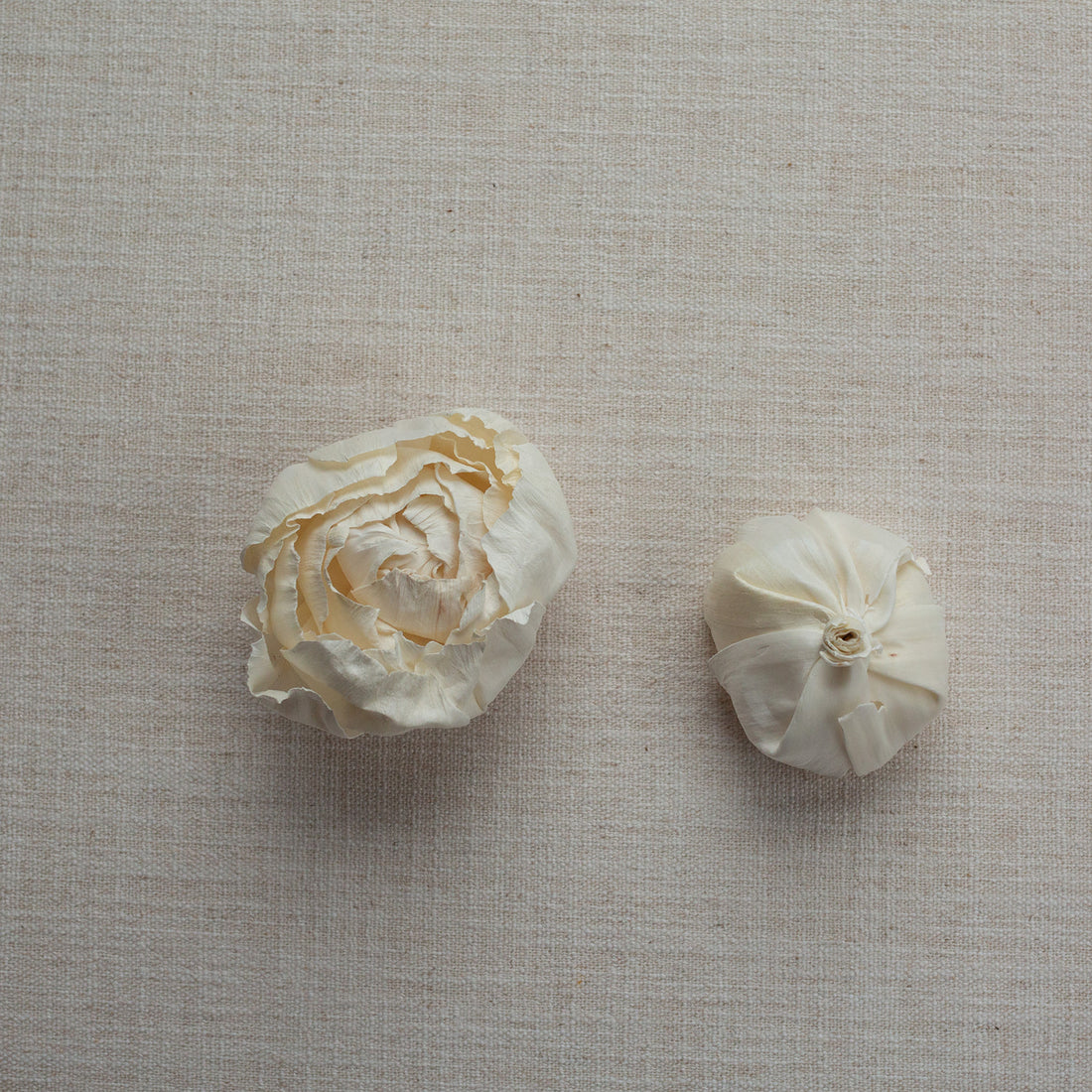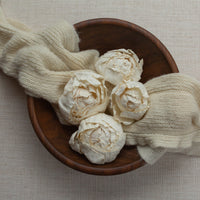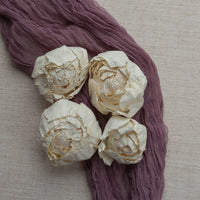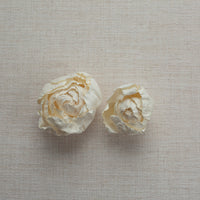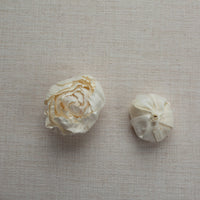 Pack of 25
THESE ARE LOL FLOWERS
You may laugh when you first see them, but with Lots Of Love these flowers can be brought back to life. These blooms with need some T.L.C. before they can be used, but lucky for you, you'll get them at a terrific discount!

These Cabbage Roses have a few unruly petals, but you can fluff them right out when you dye them.
Sola wood flowers are skillfully handmade, so each flower is slightly unique. They are off-white to ivory in color, but they can also be brown if made with the bark (skin) of the plant. Sola wood flowers have a texture like that of a very thin balsa wood. The occasional small hole or grain-like veining can be present which adds to the natural character of these beautiful petals.
Each flower is skillfully handmade. Actual size may vary slightly.
1.5" = 4 cm
2.5" = 6 cm
3"    = 8 cm
4"    = 10 cm
Love Cabbage Rose!
My orders are always filled fast and shipped fast too! The quality of these cabbage roses is outstanding. Love shopping for my business with Sola Sister Co.