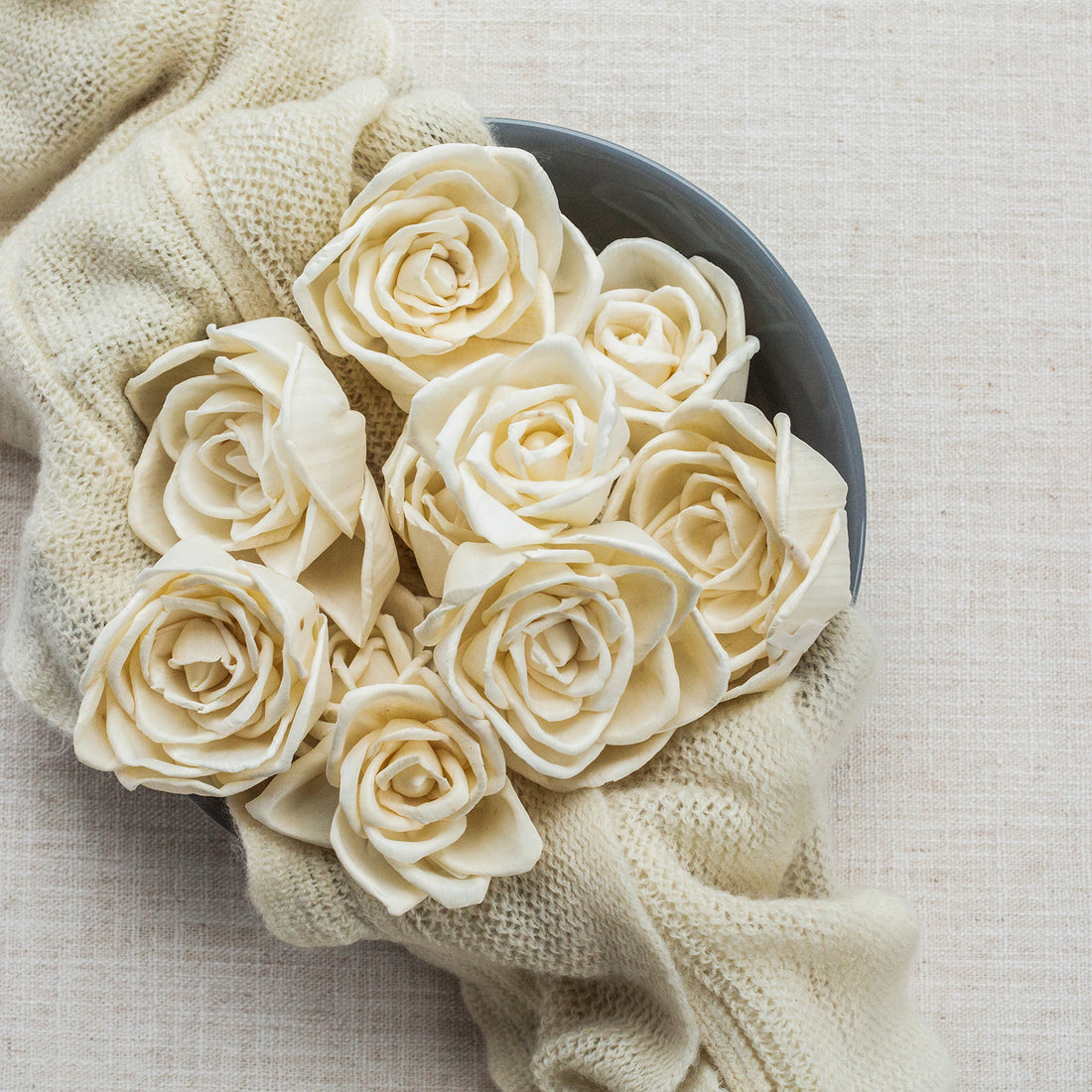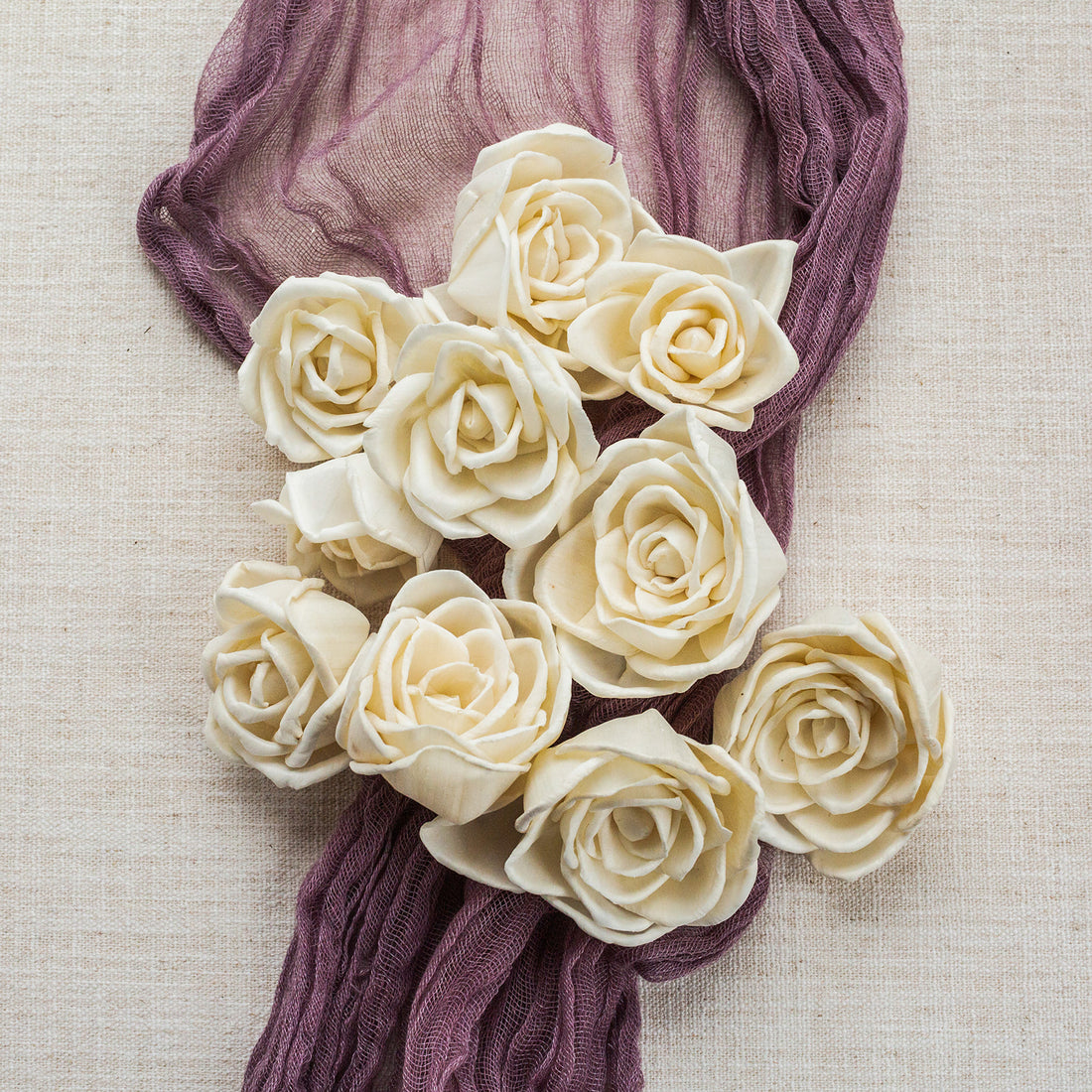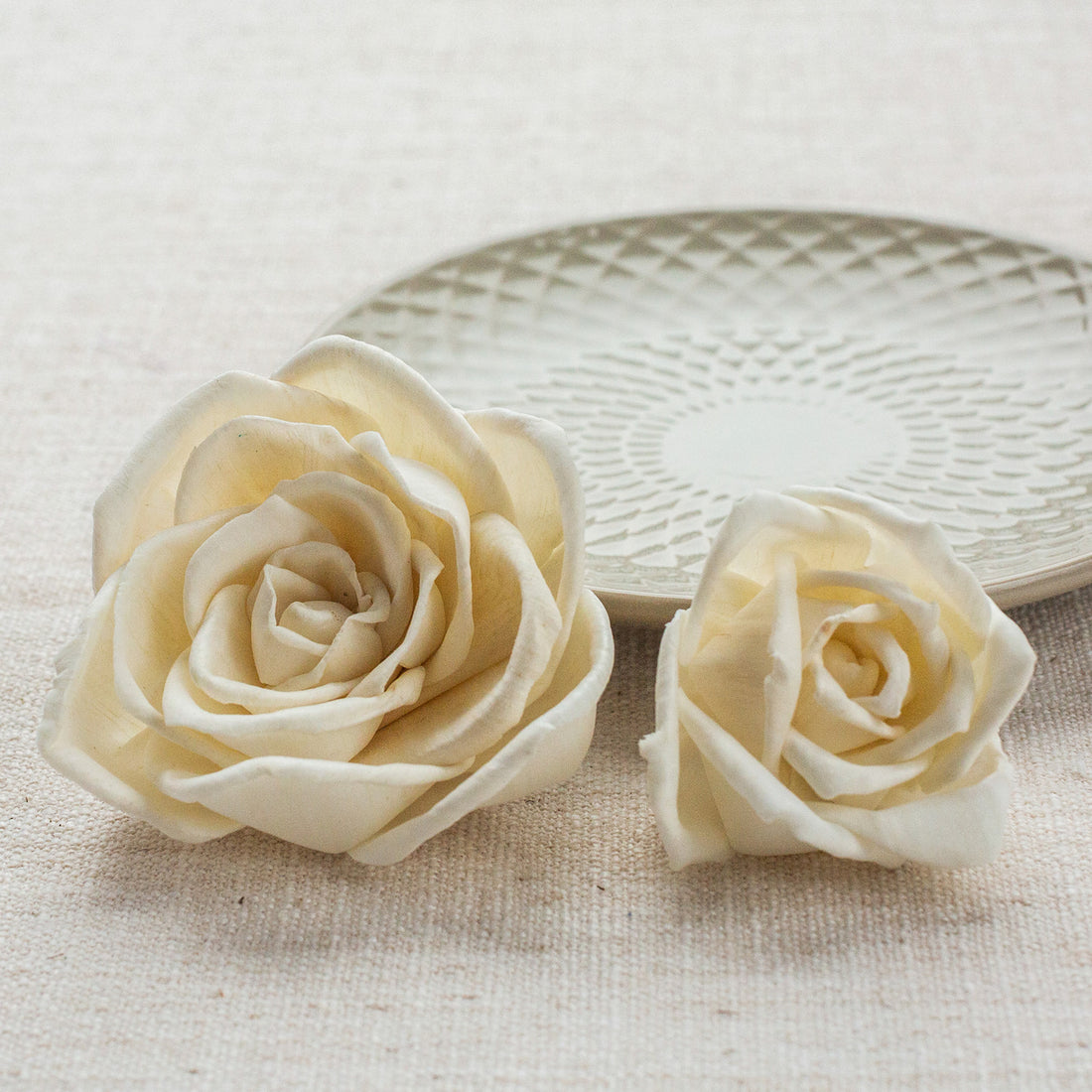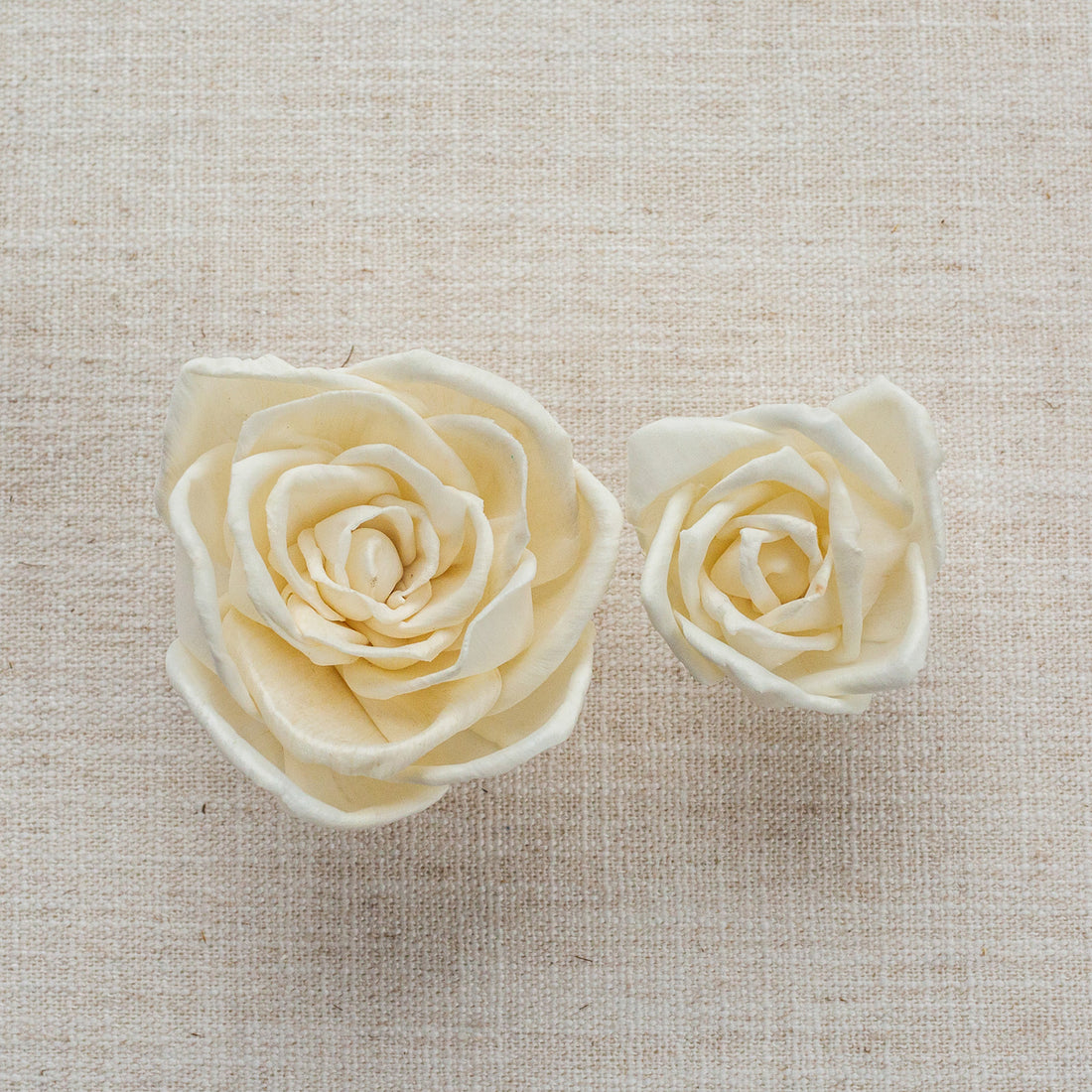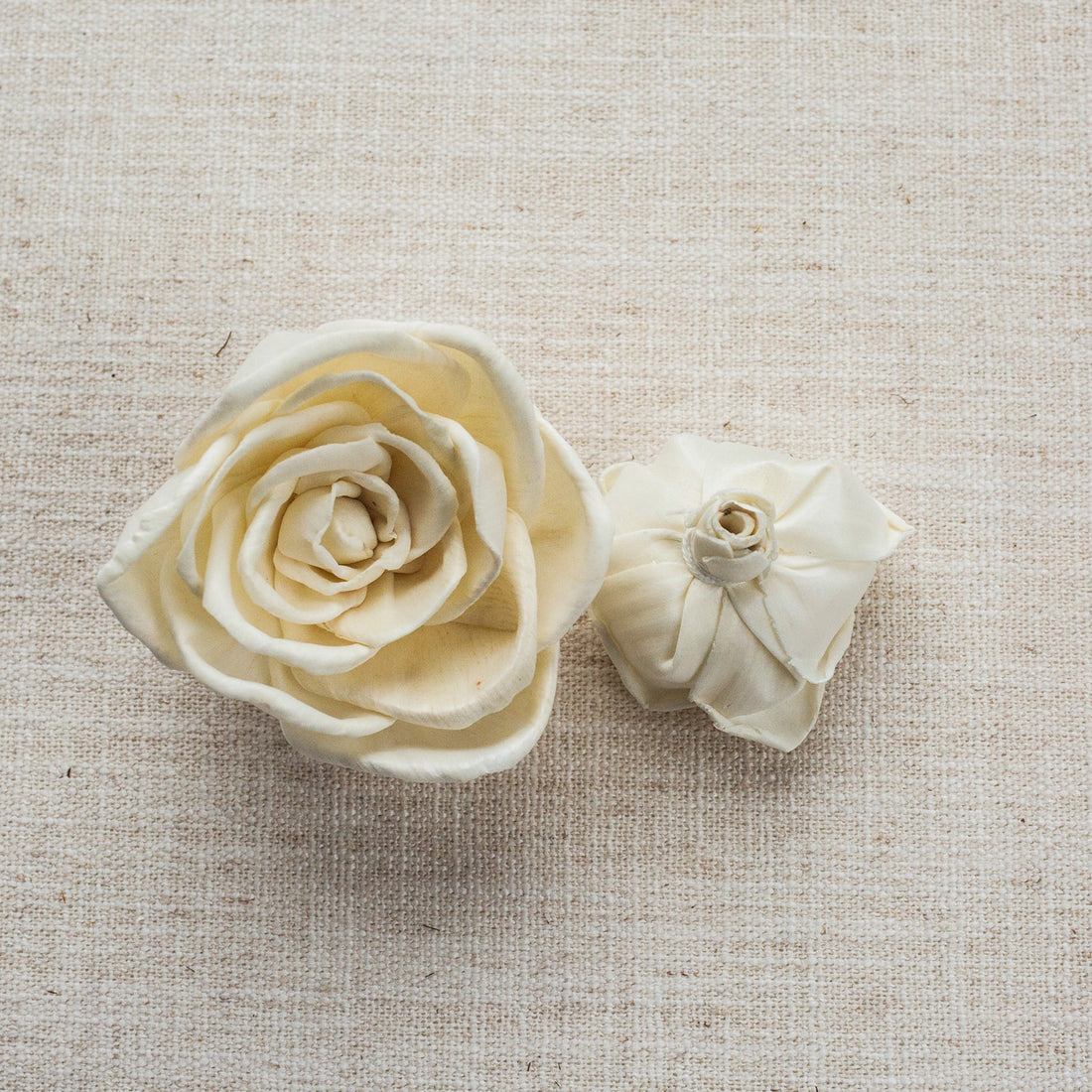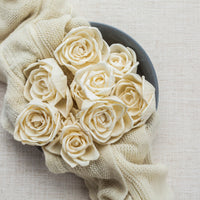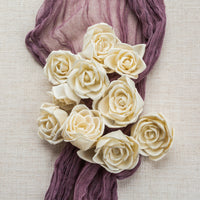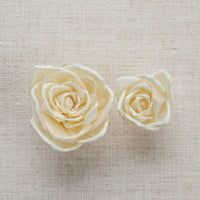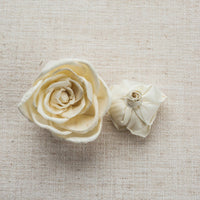 Pack of 12
The Emma is sophisticated.
Why we love her:
Life-like and delicate looking

Raw beauty
Sola wood flowers are skillfully handmade, so each flower is slightly unique. They are off-white to ivory in color, but they can also be brown if made with the bark (skin) of the plant. Sola wood flowers have a texture like that of a very thin balsa wood. The occasional small hole or grain-like veining can be present which adds to the natural character of these beautiful petals.
Each flower is skillfully handmade. Actual size may vary slightly.
1.5" = 4 cm
2.5" = 6 cm
3"    = 8 cm
4"    = 10 cm